OK, I've been listen to all the hosts talking about DEMANDING that DirecTV put Newsmax back into their lineup. I understand the demand. Most of these hosts have Newsmax as sponsors. But it amazes me that so many free-market Conservatives are making this sort of demand. It's better handled by voting with your feet.
And people are doing just that. Variety magazine reports DirecTV lost about 400,000 subscribers in the third quarter of 2022, to stand at an estimated 13.5 million customers, per Leichtman Research Group. At the end of the third quarter of 2015, five weeks after AT&T purchased DirecTV, the company had had 25.47 million subscribers — 19.57 million from DirecTV and 5.9 million from U-verse. They're losing paying subscribers, and they will continue to lose subscribers.
Why? People are cutting the cable and installing over-the-air TV antennas and streaming devices. Which is exactly what I did a year ago when DirecTV pulled the plug on One America Network. And in the process saved almost $200 a month.
The first thing I did is get a Roku device. If you have a TV set built in the last ten years it most likely has an HDMI port. Plug the Roku into the port and follow the instructions to connect it to your WiFi network. Then add channels to your hearts content, including Newsmax.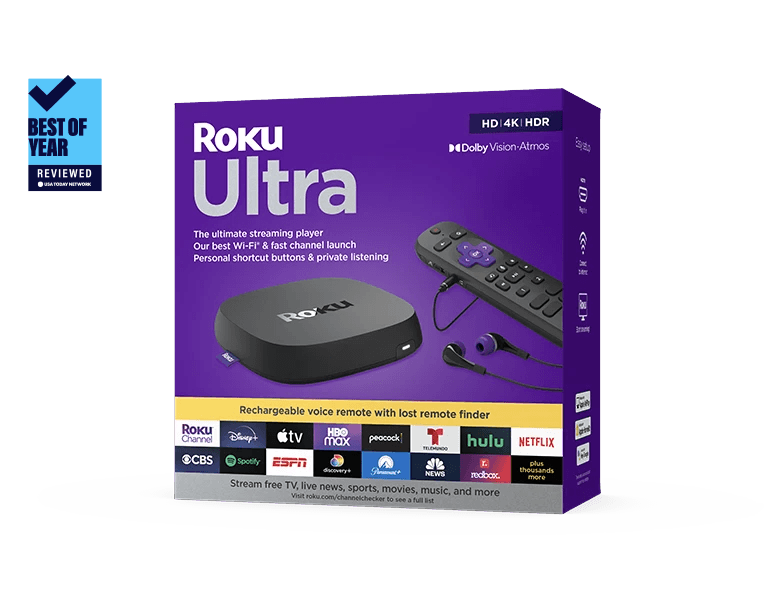 But there are tons of FREE Entertainment choices, including the Roku Channel, already installed. You can also get free local news channels from NewsOn, Fox5 Vegas, ABC 13 Las Vegas, and Fox 13 Slat Lake City. Also free movies from Xumo, Stirr, Amazon's Freevee, and Tubi, and loads of free live streaming channels from Pluto TV. Apart from having YouTube on my big screen TV, my favorite is the Stream on a Budget Showcase channel, a curated collection of video and audio content, including the ABN Old Time Radio channel.
Want your familiar cable channels. They're available through Sling TV. Starting at $40 a month for basic packages. FX, Fox Sports, NFL Network, College Sports, TBS, TNT, USA, Syfy, and a whole lot more.
Yes, other paid streaming services like Netflix, Disney+, Peacock, Hulu, Amazon, all are available through Roku.
Roku devices start at under $30 and run up to $100 for the premium unit with a soundbar to give you much better sound than your TV will in most cases. Available through Roku's website or at Walmart.
And if you want to replace your television while you're at it, Walmart has a variety of televisions with Roku built in from ONN, Hisense, and Philips. At this writing, the ONN 32 inch Roku TV is under $100.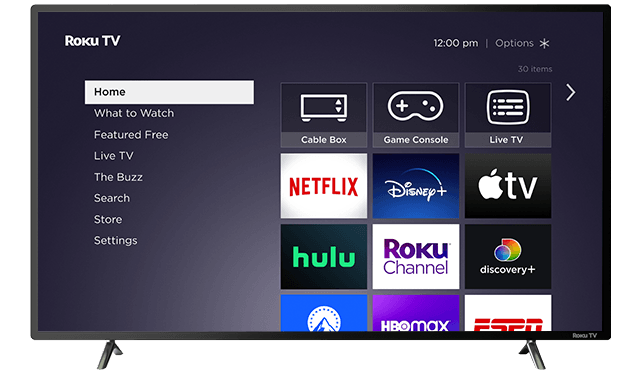 Screw DirecTV. Cut the cable, install an antenna for local channels, and connect to Roku for all the channels you can eat.Or watch.